Pick Your Own Cherries at Roth Family Orchard 2023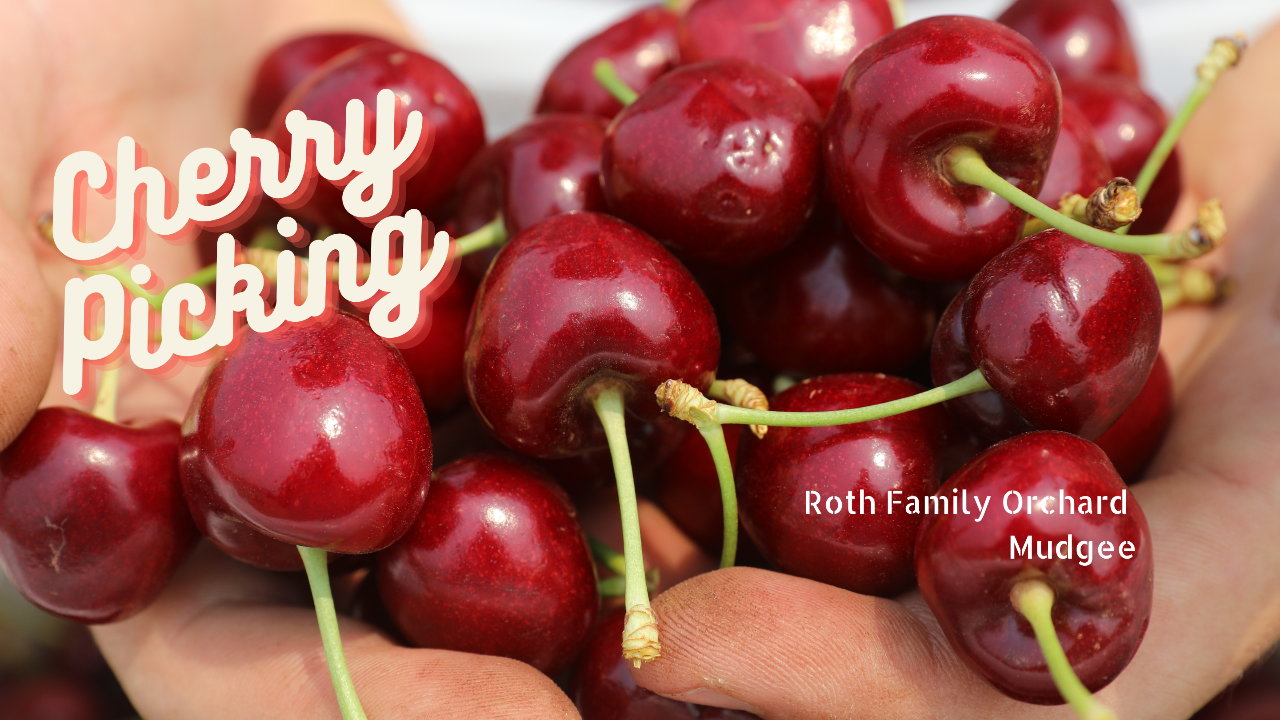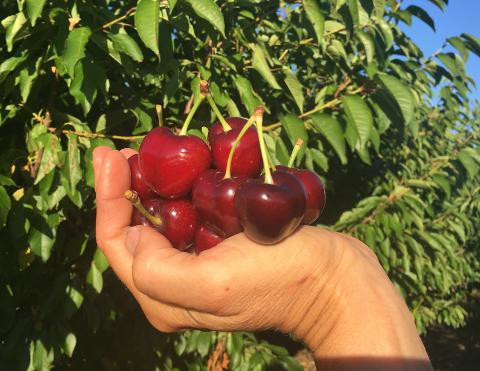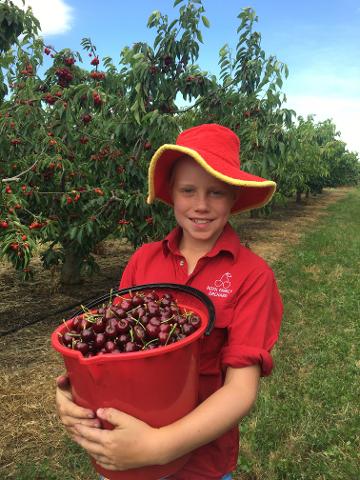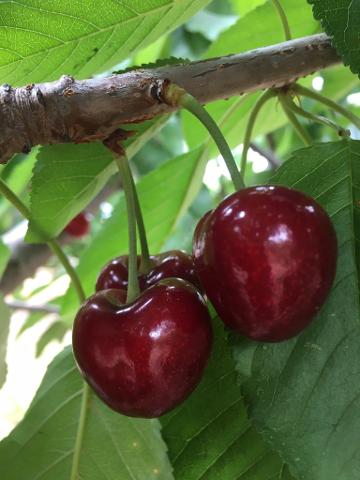 Duration: 2 Hours (approx.)
Location: Mudgee, NSW
Product code: RothPYO2023
PLEASE NOTE: 2023 SEASON

Our 2023 sweet cherry crop is sparse and patchy (likely due to late frosts).
Some trees are loaded with cherries, others have very few. It may take longer than usual to pick.
We have reserved all our cherries for pick your own visitors and we have restricted the booking availability to try to match visitor numbers to the volume of cherries available.
This season we expect to open for one weekend only for sweet cherries. We will add later dates if there are any cherries left.
Thank-you for your support and understanding in a challenging season
MORELLOS AND APRICOTS
The Morello Sour Cherries have fruited well - these are expected to ripen closer to Christmas and we will add dates when we know when they will ripen.
Apricots available for sale when picked
* * * * * * * * * * * * * * * * * * * * * * * * * * * * * * * * * * * * * * * * * * * * *
Cherry picking at Roth's Mudgee has become a much loved annual tradition - for the quality of our cherries and the fun experience.

We work hard to grow premium quality, export grade cherries while also giving a friendly, fun, welcoming experience for our visitors. Our trees are kept short for ease of picking by even the littlest cherry pickers.
While the cherry set (ie the number of flowers that set fruit) is well down, the cherries we do have are looking great at the moment and we've been feeding, watering and caring for them to help them to grow.

Cherries are very fussy about weather so nothing can be guaranteed - we just do all we can and hope the weather is kind!
Sweet cherries available are mainly Simone, some Samba for the first day's picking and a scarce few on the Rons & Vans

Tickets & Cherries

Book your ticket here so you can set a time to arrive - this helps reduce crowding for a better experience for everyone.
This is entry time only - you are welcome to stay as long as it takes you to pick.
Children (including teenagers) are free entry but do need to be booked in.
On the day pay per kilogram for the cherries you pick.
Please plan the day and time of your visit and your travel time before you book. Early morning is best for cherries! They stay fresh longer if picked in the cool of the early morning and it's much more fun for everyone before it gets hot.
With the hot summer we will be opening only in the mornings.
Non refundable - limited availability

Due to the limited availability this season the bookings are refundable only if we cancel or reschedule picking due to weather events.
Please book only if you are able to attend. We are sad that there will be people disappointed this year missing out on bookings and their cherry fix.

Each season we spend many hours and many tens of thousands of dollars preparing and nurturing our orchard to grow beautiful cherries ready for you to enjoy. There are no refunds for us when the weather is unkind!
On the day

Please arrive within the first 20 minutes of your ticket timeslot. You may stay in the orchard as long as it takes to pick the cherries you want to purchase.
We will loan you a bucket or picking lug to use while in the orchard. Pick the cherries you wish to purchase.
Pay per kg for the cherries that you pick. The price per kilo will be set depending on the size and quality of cherries available at the time. Expect around $12/kg
What to bring?

An esky and icebrick or boxes to take your cherries home - wide & shallow is ideal. Cherries travel best in shallow layers. You may like to collect used produce cartons from your greengrocer - these are ideal shape and helps reduce waste. We do have cartons available for sale.
Walking shoes - you are visiting a working farm!
Hats and sunscreen.
Cash - We have card facilities and prefer these but they are not always reliable out in the orchard

If rain is forecast - a raincoat as the orchard is fully outdoors.
Smiles and enthusiasm!
Safety

This is a working farm, to keep everyone safe, please:
* Wear covered walking shoes, long clothing

* Take care when walking as ground can be uneven and there are irrigation lines in place (essential in this dry climate)
* Follow instructions from our team